Nature's Imprint

Group show, Eks-rummet, Copenhagen (DK), 2017
'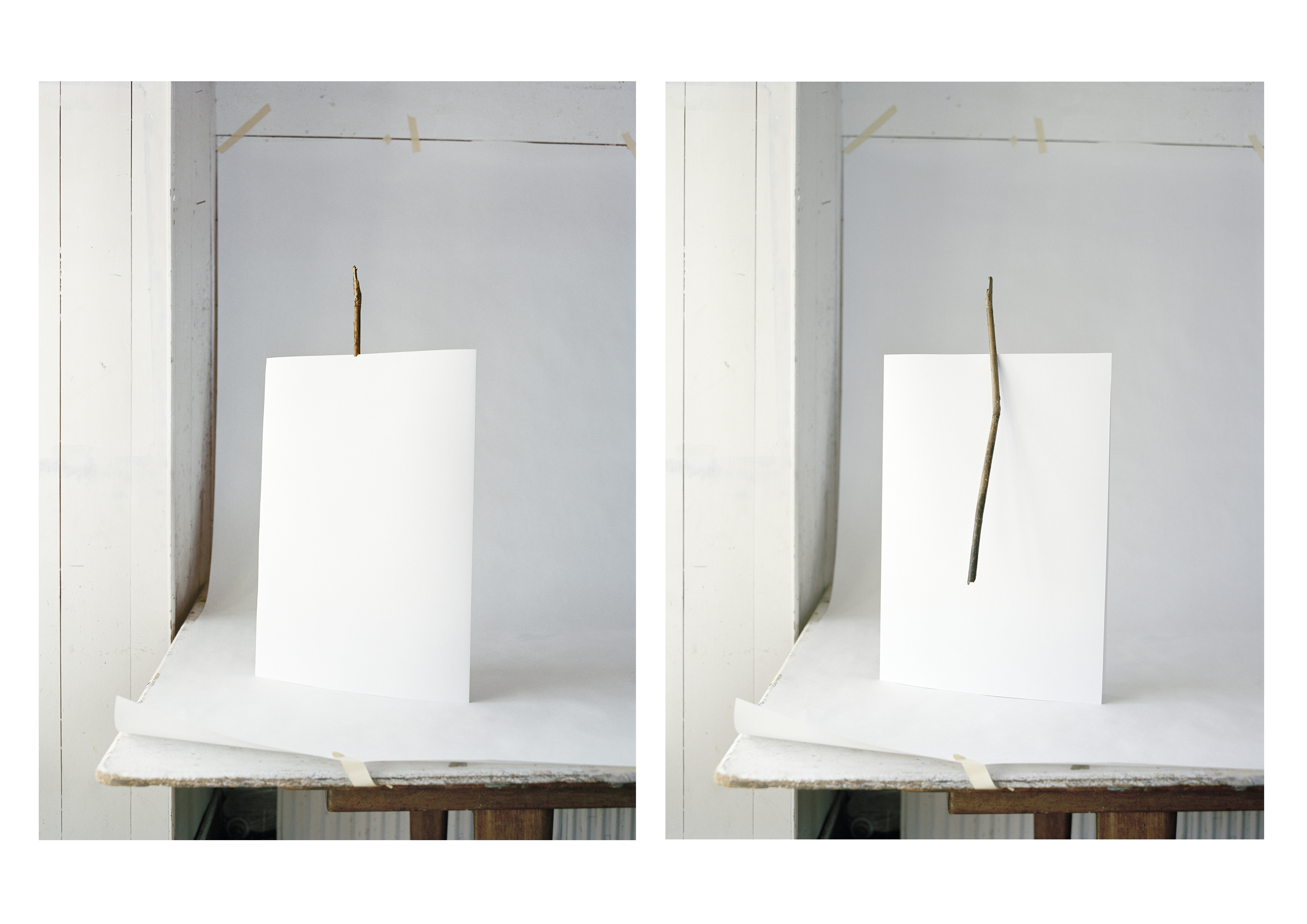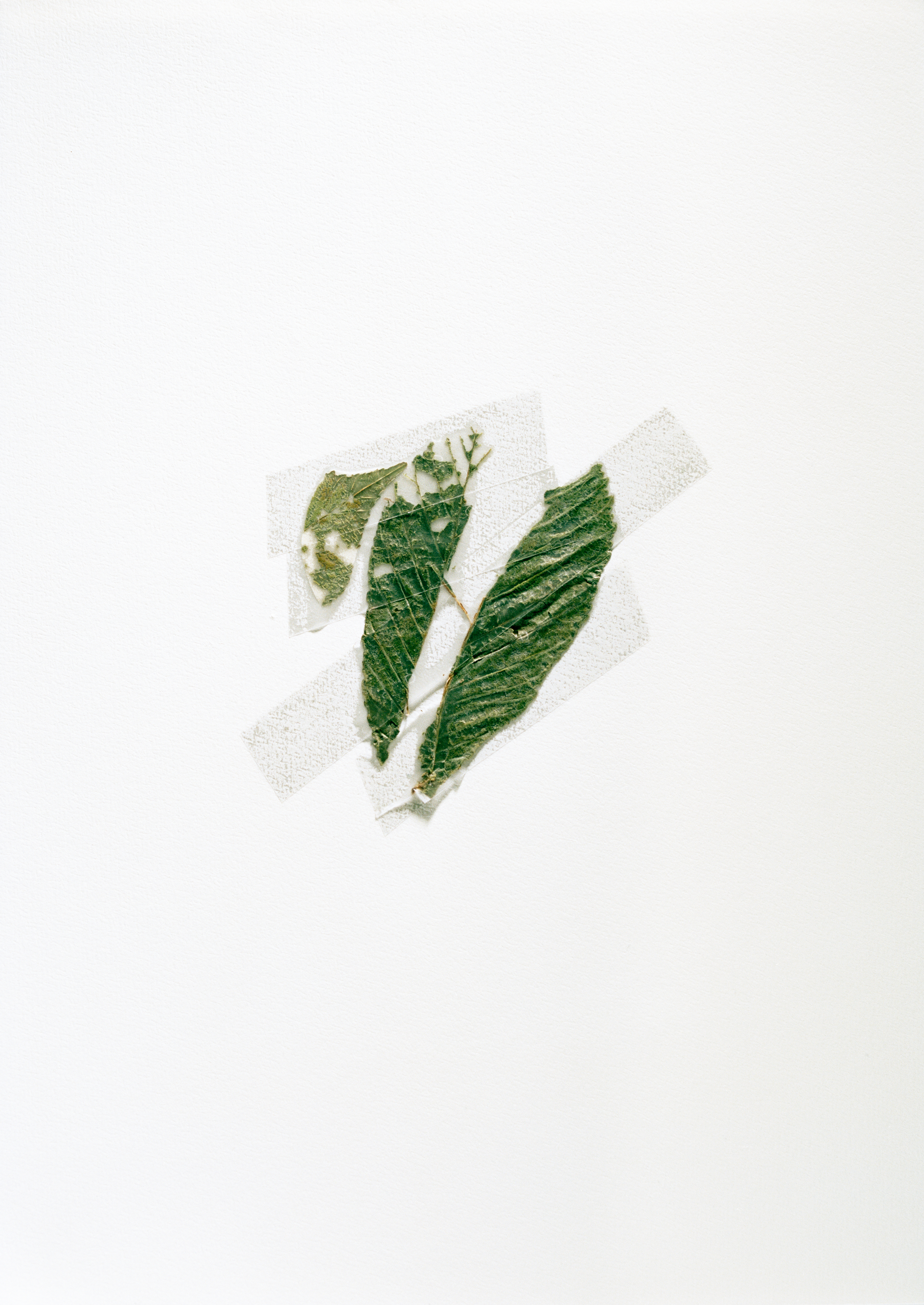 Jeg holder det oppe / I am Keeping It Up

Solo show Rummet - Format Malmö, Sweden, 2015


Jeg holder det oppe
…siger jeg, samtidigt med at vinden blæser og vil noget andet.
Træet læner sig ned af bjerget, stativet holder den ældgamle søjle opretstående, tapen sidder ikke længe på den grove mur, og presenningen, der engang blev skyllet ned gennem slugten, kan ikke komme videre. En hånd holder forskellige stykker træ og sten op foran kameraet. Skulpturen på podiet er egentlig ikke en skulptur, men et afklippet italiensk piletræ fragtet hjem i en kuffert. En tekst ligger på et podie og vil gerne være både skulptur og billede.
Gennem fotografi, tekst og skulptur kommunikeres elementer af modsætninger; bevægelse og fastholdelse, det konstruerede og det naturlige samt en længsel efter at være både i fortid og eftertid.
Notes on Things of Great Importance

Solo show at Nextart Gallery, Gothenburg (SE), 2012
Group show at Galleri Pictura, Lund (SE), 2013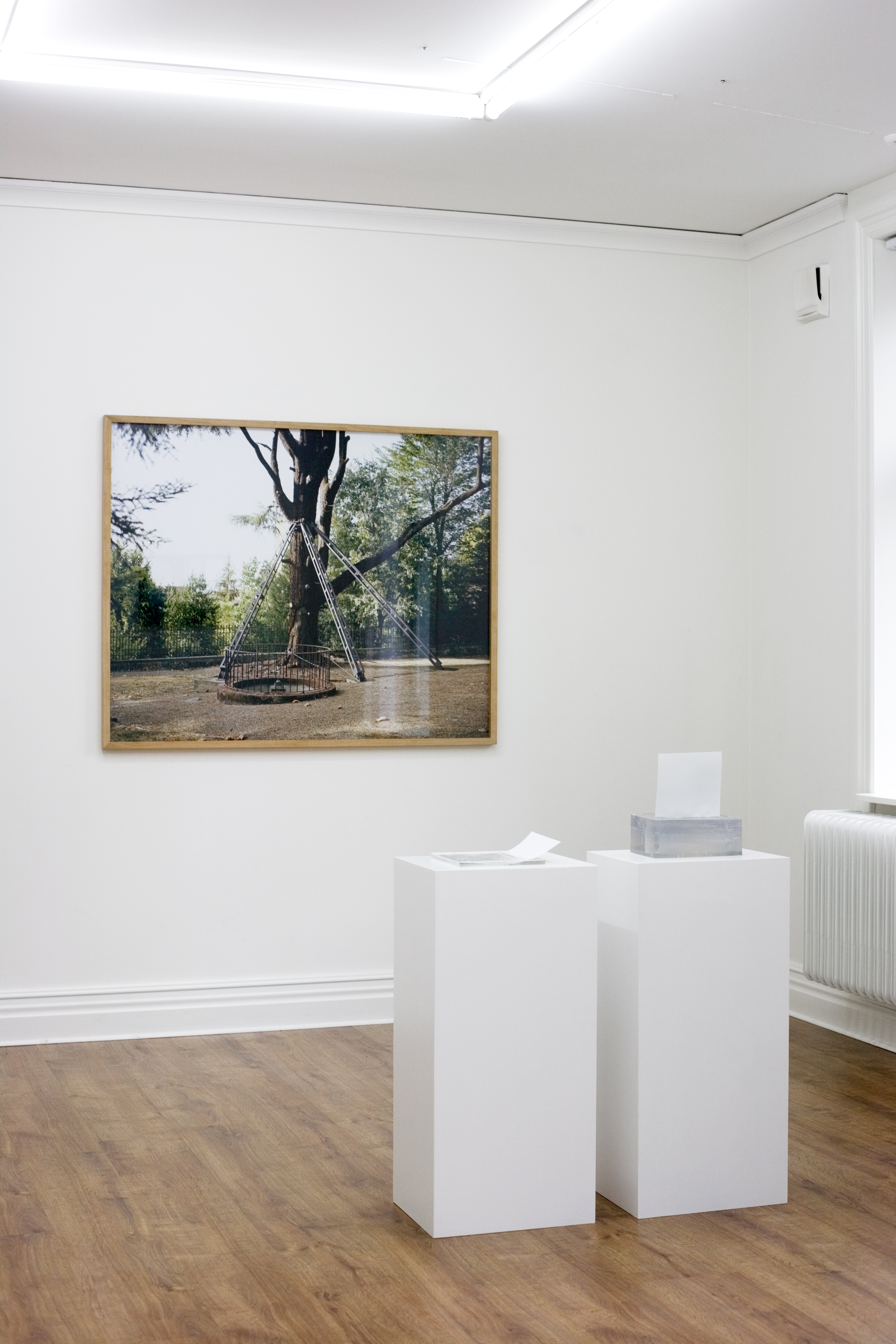 From the press release:
In the photographs and sculptures by Lotte Fløe Christensen, the continuous search for a meaning is a crucial ingredient. The triggering motive is not the final answer that the investigation could lead to, but rather the deconstruction in the act itself. Sticks, leaves and tree trunks form linguistic combinations, possible signs, which coexist in a never-ending stream of constructions.

In Notes on Things of Great Importance, which is shown at Nextart Gallery, the artist presents a collection of newly produced works created exclusively for this occasion. The collection consists of both photography and sculptural objects – the latter made of plastic. The nature exists inside the frames, but broadens and extends as often out in the room to form physical objects. A whole, that simultaneously reminds us of life's limitations and fragility. The exhibition also presents "Construct" and "Still Life (Support)". In these the interaction between nature and constructions made by human hand is depicted in a humorous and perceptive manner.


Installation view: Allt som faller i försvinner, Galleri Pictura, Lund (SE), 2013 Group exhibition with Simon Berg and Jennie Rosberg
Node
Solo show - Galleri Monitor, Gothenburg, Sweden, 2012